SOLOBOL olive oil hair dye
by:VOJO GROUP editor
10012 browse
Time required for reading:2 minutes
SOLBOL olive oil hair dye
Solbol hair dye
Semi-permanent hair colorant generally refers to the ability to withstand 6-12 shampoo washing before fading, semi-permanent hair colorant besmear on the hair, stay for 20-30 minutes, rinse with water, can make the hair color.It works by allowing relatively small molecular weight dye molecules to penetrate into the hair epidermis and part of the cortex, making it more resistant to shampooing than temporary hair dyes.Because do not need to use hydrogen peroxide won't damage hair, so in recent years more popular.
In recent years, hair dye has become a fashionable choice among people. According to an online survey conducted by China Central Television , more than 90 percent of more than 2,600 people surveyed have dyed their hair, and about half of those who have started dyeing their hair before the age of 30.
Solbol hair dye has an ammonia-free formula, a quick, and protective effect. It can last for two months at a time, and will form a protective film in the hair, which will not be easily washed off by shampoo.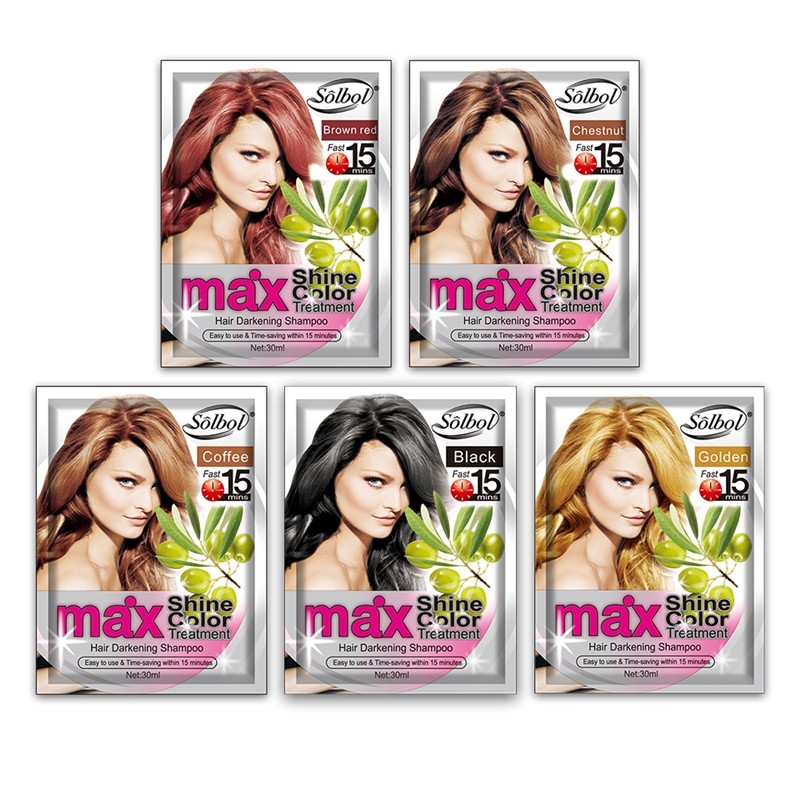 Submit successfully
We will review as soon as possible